Space clearing crystal energy healing Prosperity Psychic Ability Karma Cleansing Rainbow Calcite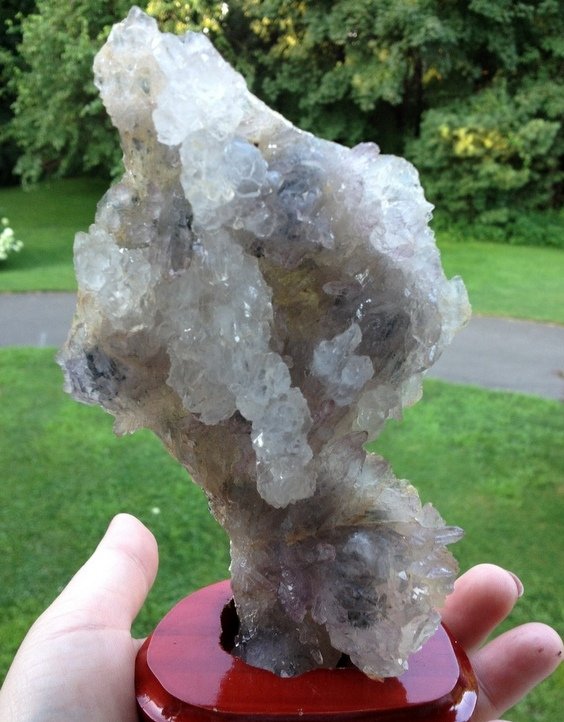 Wonderful large calcite specimen with its own custom carved stand. There are shades of blue, green, lavender violet, orange, green and clear.
Weight: 346 grams / 12.2 ounces
6.75 inches tall and 4 inches wide.
Itme#calcite95

Spiritual properties:
CALCITE: said to: cleanse negative energy & remove stagnant energy, opens psychic ability, brings serenity, calms the mind.
YELLOW OR GOLDEN CALCITE: is said to: be excellent for meditation, relaxation.
ORANGE CALCITE: SAID TO: balances emotions, remove fear, HELP overcome melancholy moods. This stone said to heal the reproductive system.
BLUE CALCITE: Calming, self-confidence.
GREEN CALCITE: Fertility, Success, Prosperity. Manifestation.
Lavender / Violet: Renewal & Rejuvanation.