Large 6" Purple Fluorite Gemstone Bowl Crystal Energy Healing Archangel Spirit Guide Communication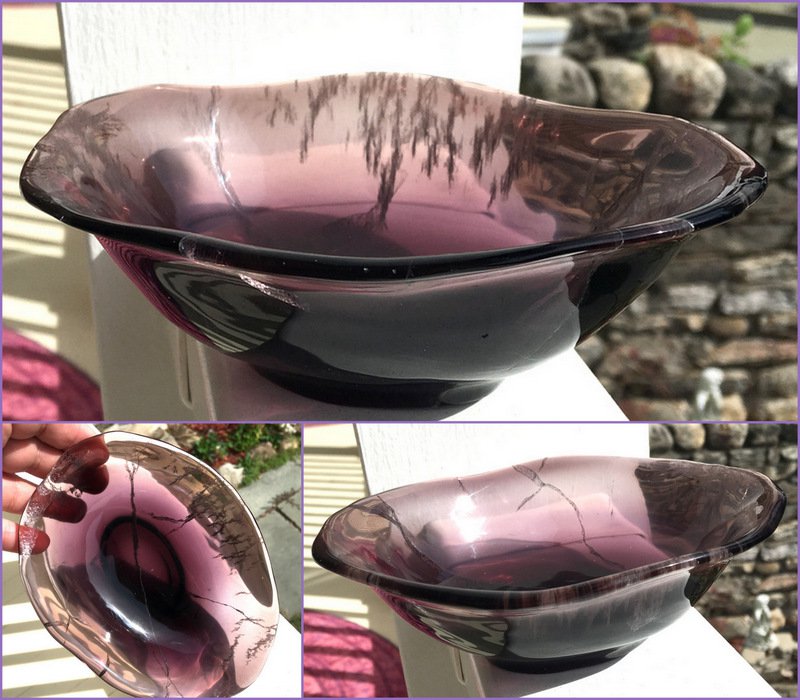 Gorgeous Deep CLEAR purple fluorite bowl in a large size! Polished to a smooth glass finish. The natural fractures are smooth as glass as well,
NO chips or rough edges.
This is a HIGH Quality vintage piece.
SIZE approx . 6" x 4.1/2" wide and 2" tall
Weight: Just under 1 pound at 14.05 ounces / 398 grams
pictures taken in sunlight

*Visit www.LesMystique.com for 10% off!

Metaphysically speaking...
FLUORITE: Excellent for cleansing the Aura -
PURPLE: Aids meditation, increases psychic development, spiritual peace, helps us commit to our spiritual path.
METAPHYSICAL Uses: An amazing crystal healing stone addition for meditation, reiki, spiritual work, many metaphysical uses, crystal grids, devotional offerings, magick, manifesting, altar work and more.