Large Selenite Gemstone Bowl Stone Charging Clearing Angel Communication Crystal Energy Healing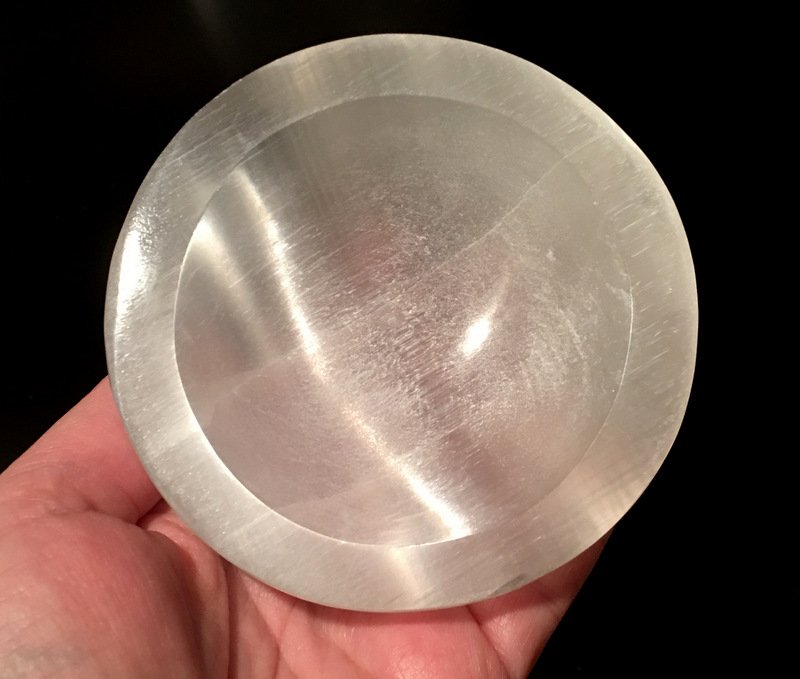 FOR DISCOUNTS on 7000 items, visit us at www.LesMystique.com
(ON SALE!) Nice selenite charging / cleansing bowl - hand carved and hand polished all around.
4"wide
Metaphysically speaking, Selenite not only never needs clearing, it fully cleanses and recharges other stones.
Additionally, selenite is a master amplifier of other stones and your intentions (so be aware of your thoughts when working with this amazing mineral).
Additional Spiritual properties: A powerful aid in spirit and Angel communication and access to past life memories and lessons.-Clears and balances all the chakras-Placing a piece of selenite in a room will clear all negative energies and bring peace and harmony into the space.
*Please note: you should never get Selenite wet. NEVER USE SELENITE FOR ELIXIRS. Selenite is a very delicate mineral so handle with care.