1Lb Large Golden Pyrite Crystal Healing Raw Cluster Specimen Personal Power Manifestation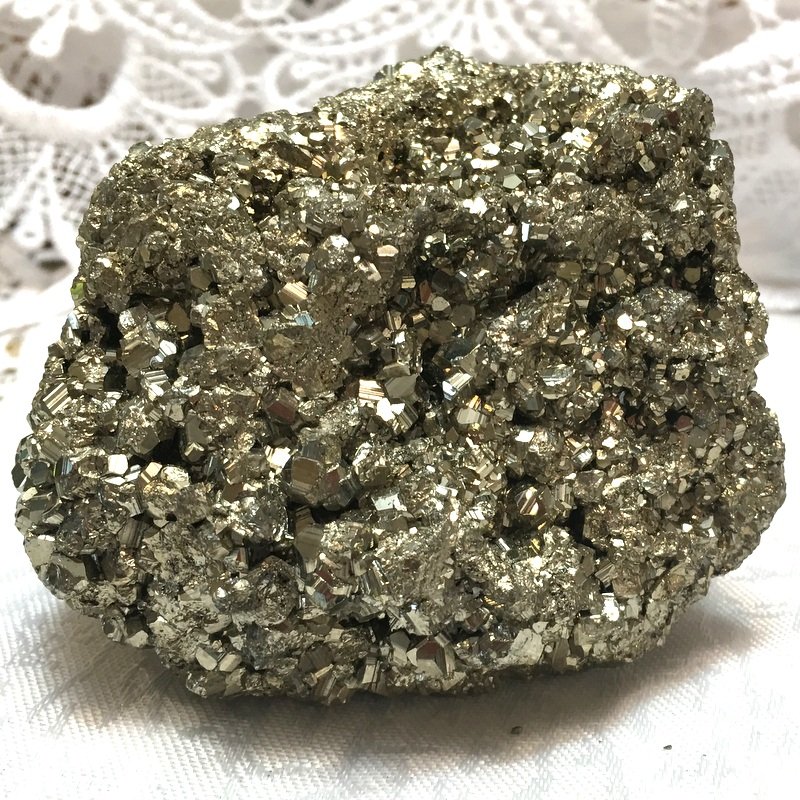 ***VISIT US: www.LesMystique.com for deep discounts on 7000 items!
Sparkling pyrite crystal from Peru.
Size: 3.25" x 2.75" x 2" (longest points)
WEIGHT: 426 grams (approx 1 pound)
#PYRITE8
SPIRITUAL PROPERTIES: PYRITE: A stone of personal power, manifestation of dreams and goals, luck and an attractor of wealth.
A strong connection to the earth, pyrite draws grounding protective energies through the body and aura of the user. It mends auric tears and heals energy leaks.
Deflects negativity;
Excellent for divination; Magic;
Placed in a room it will increase positive energy and vitality;
Shields one from environmental pollution.