4.25" Prosperity Blessings Green Aventurine Gemstone Bowl Healing Manifestation Crystals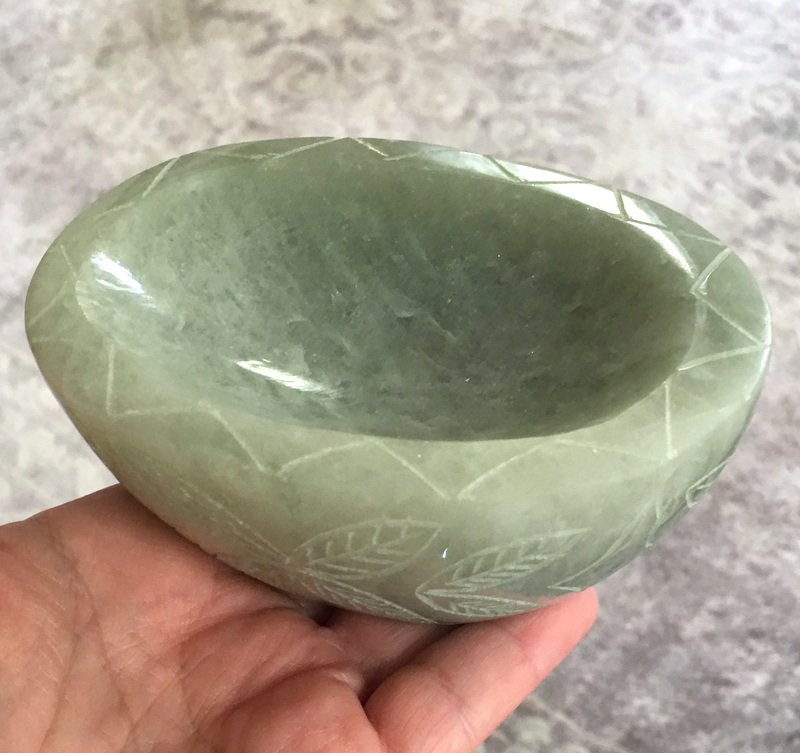 Only 1 available
Details
Shipping: US-Mainland: $14.95 (more destinations)
Sales Tax: Connecticut: 6.35%
Condition: Used
Vintage hand-carved Green Aventurine GEMSTONE BOWL. Metaphysically a stone of WEALTH - ABUNDANCE - PROSPERITY - MONEY - REIKI - ENERGY HEALING - CRYSTAL HEALING. A very special OFFERING BOWL - ALTAR BOWL for prayer requests, magic rituals, meditation, manifesting your desires...
Size: 4 1/4" x 3.3/8" wide, 1.8" tall
WEIGHT: 573 grams / 1.26 pounds
#GP729bowl
DISCLAIMER: Alternative healing is meant to be used in harmony with, NOT in place of, professional medical treatment. ALWAYS consult a licensed medical doctor / physician regarding ALL health issues, or a licensed attorney / professional for legal issues, or an appropriate licensed professional for any other issues. Our products are tools for Lightworkers, Crystal healers, Reiki practitioners and those on their Metaphysical &/or spiritual path . By purchasing this product you are stating you understand that : I/We/The owners of this shop, cannot and do not, in any way, imply OR guarantee any outcomes.