Raw Congo Smoky Citrine Crystal Kundalini Quartz Cluster Abundance Manifestation Lightbrary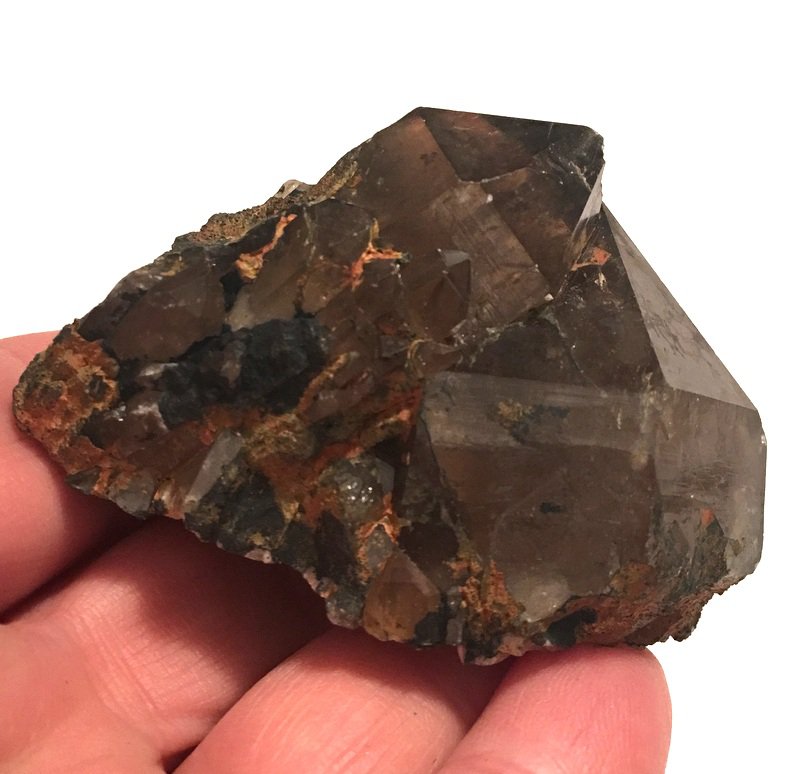 All Natural raw Congo citrine crystal, smoky citrine,
80 grams,
2.25 x 1.5 x 1.25 inches.
All natural = may have chips, rough spots etc. please zoom all pictures.

Metaphysically, Abundance Citrine shows us our Divine gifts and abilities, facilitates a swift energy shift into wealth, prosperity & abundance, particularly spiritual abundance. To use these powerful crystals for manifesting and/or a protective shield of light, hold the crystal in your right hand while encircling an object, a person, a written intention, prayer, your home, etc... A very powerful energy field is believed to radiate using this method.
CITRINE is a very powerful cleanser & regenerator, absorbs & transmutes negative energies, opens one to intuition by opening the crown chakra, A stone of abundance, it teaches one how to manifest wealth, success and all that is good., brings joy. cleanses & strengthens channels for manifesting, purifies ones personal will allowing them to align with their own divine plan.

Disclaimer: Alternative healing is meant to be used in harmony with, NOT in place of, professional medical treatment. ALWAYS consult a licensed medical doctor / physician regarding ALL health issues, or a licensed attorney / professional for legal issues, or an appropriate licensed professional for any other issues. Our products are tools for Lightworkers, Crystal healers, Reiki practitioners and those on their Metaphysical &/or spiritual path . By purchasing this product you are stating you understand that : I/We/The owners of this shop, do not, in any way, imply OR guarantee any outcomes.