Activated Sodalite crystal Skull Psychic development Spirit Guide Contact Energy transmitter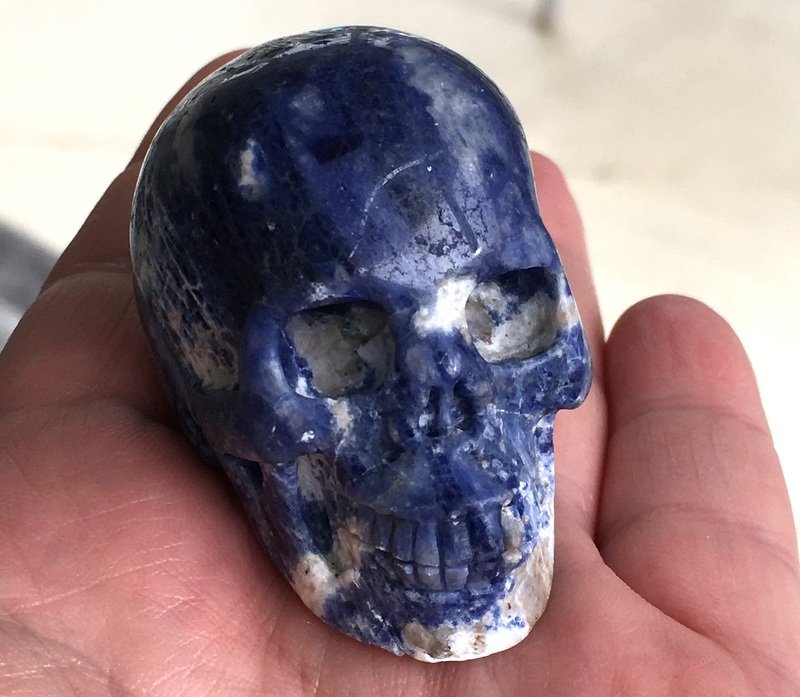 2" Sodalite Crystal Skull. Metaphysically Activated and awakened for benevolent spirit communication / psychic develoment. #AC403
Metaphysical / Spiritual Properties of SODALITE: OPENS SPIRITUAL PERCEPTION , DEEPENS MEDITATION, CALMS THE MIND ALLOWING INFORMATION TO COME Via Clairvoyance and automatic writing
WHITE CALCITE: Amplifies and cleanses energy; Raises Consciousness; Opens Psychic channels, linking one to the Higher Spiritual realm; Transmutes Negative energies; Cleanses the aura; Helps one cut Karmic ties allowing one to move forward into happy new beginnings

FULLY ACTIVATED **This skull has been charged, Reiki cleansed & blessed and activated using sunlight, moonlight, tuning forks and large quartz crystal master skulls.... Activated skulls have much stronger energies.

DISCLAIMER: Alternative healing is meant to be used in harmony with, NOT in place of, professional medical treatment. ALWAYS consult a licensed medical doctor / physician regarding ALL health issues, or a licensed attorney / professional for legal issues, or an appropriate licensed professional for any other issues. Our products are tools for Lightworkers, Crystal healers, Reiki practitioners and those on their Metaphysical &/or spiritual path . By purchasing this product you are stating you understand that : I/We/The owners of this shop, cannot and do not, in any way, imply OR guarantee any outcomes.