Congo Smoky Citrine Kundalini Quartz Crystal Point Abundance Manifestation Energy Generator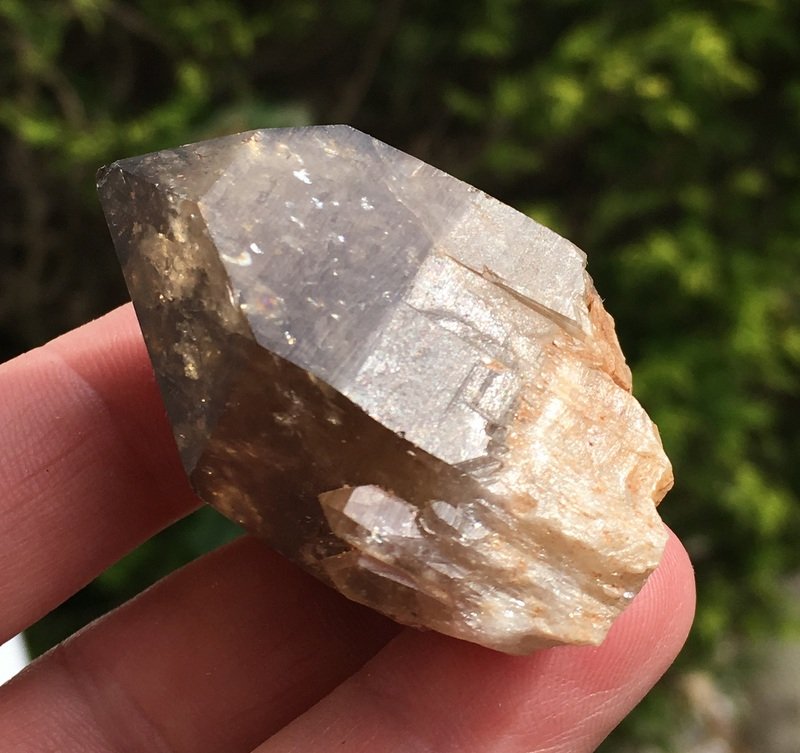 Congo Citrine Crystal point, 100% natural untreated crystal.
SIZE: 2"
WEIGHT: 58 grams
# CP2c

***To use these powerful crystals for manifesting and/or a protective shield of light, hold the crystal in your right hand while encircling an object, a person, a written intention, prayer, your home, etc... A very powerful energy field is believed to radiate using this method.
===
Metaphysically speaking,
*ABUNDANCE KUNDALINI QUARTZ draws energy up from the root chakra and the earth star chakra, which is the seat of our soul. Kundalini activation can be intense so proceed with caution. Excellent stone for new beginnings; for those who are stuck and wish to move forward on their spiritual path and transform areas in their life which are stagnant.

CITRINE is a: powerful cleanser & re-generator, absorbs & transmutes negative energies, opens one to intuition by opening the crown chakra, A stone of abundance, it teaches one how to manifest wealth, success and all that is good., brings joy. cleanses & strengthens channels for manifesting, purifies ones personal will allowing them to align with their own divine plan.

Disclaimer: Alternative healing is meant to be used in harmony with, NOT in place of, professional medical treatment. ALWAYS consult a licensed medical doctor / physician regarding ALL health issues, or a licensed attorney / professional for legal issues, or an appropriate licensed professional for any other issues. Our products are tools for Lightworkers, Crystal healers, Reiki practitioners and those on their Metaphysical &/or spiritual path . By purchasing this product you are stating you understand that : I/This Shop/We do not, in any way, imply OR guarantee any outcomes.