4.1" Large Snow Quartz BOWL Charging Bowl Divine White Light Purification Good Luck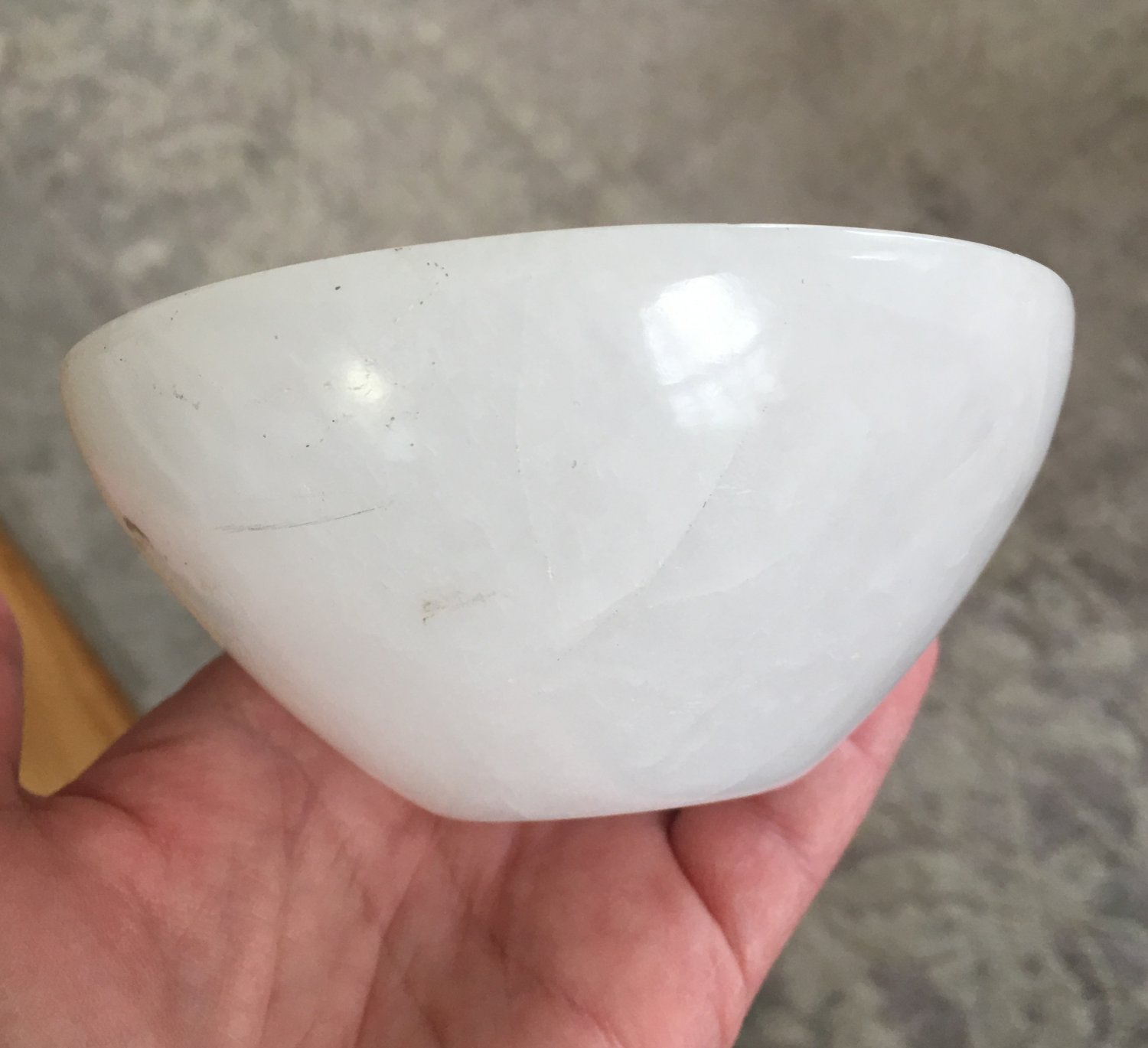 Only 1 available
Details
Shipping: US-Mainland: $12.95 (more destinations)
Sales Tax: Connecticut: 6.35%
Condition: Used
Vintage natural white snow quartz round gemstone bowl. Makes a beautiful addition to your spiritual, meditation or altar work or as a trinket or ring holder

4.1 inches wide and 1.8" tall, (Off-CL)
WEIGHT: 176 grams

Metaphysically, this is a stone of Peace, Wisdom, Oneness with the Divine, Purification...
Snow quartz: *A stone of purification;*A stone that brings good fortune;*Guides one to look within during meditation
*Opens and activates the crown chakra
*Divine light.
QUARTZ - a powerful & healing stone and amplifier, it will attune its energies to the specific energy needs of the intention or of the user.
It raises energy to the highest possible level of a person, an intention or another stone.
It enhances psychic abilities, aids one in finding & living their spiritual purpose.