Raw Clear Quartz Gemstone Bowl High Vibration Shard Crystal Open Crown Chakra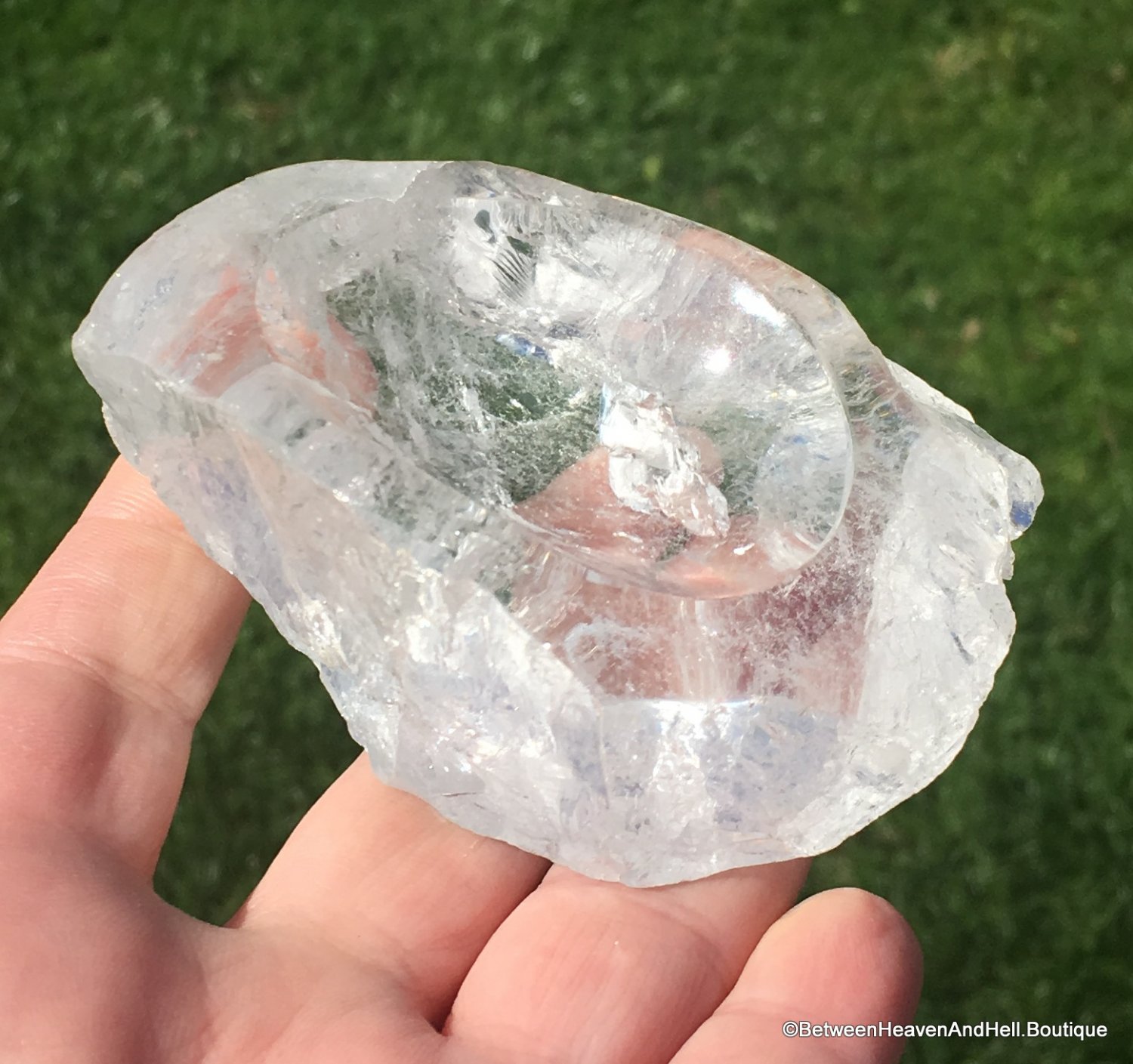 Small Clear Quartz shard /chunk carved into a bowl. Polished top, bowl area and bottom. 
Sides are natural.
SIZE:  3.25 x 2.25" wide 1.25" tall
WEIGHT: 8 ounces/ 1/2 LB
CQ7NB-BX24

Metaphysically speaking---QUARTZ - a powerful & healing stone and amplifier, it will attune its energies to the specific energy needs of the intention or of the user. It raises energy to the highest possible level of a person, an intention or another stone.It enhances psychic abilities, aids one in finding & living their spiritual purpose.