Large Mahogany Obsidian Gemstone Pendant Multi-strand Necklace, Earth Energy Handcrafted Jewelry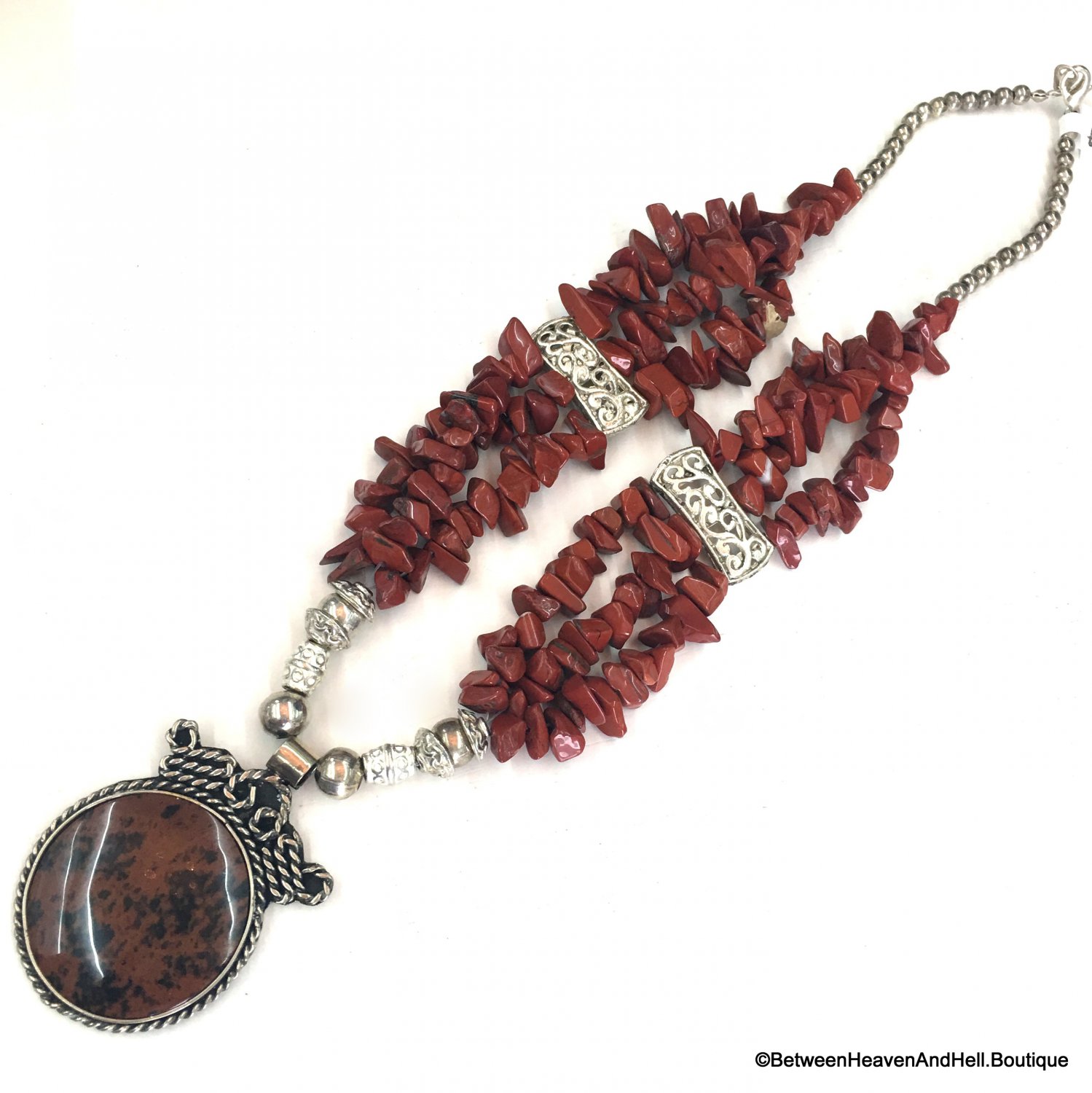 Large, chunky, Handcrafted BoHo chic necklace featuring a round Mahogany Obsidian Pendant and multi-strand chip beads. 16 inch necklace plus 2" pendant drop.
Visit our main site for 10%off $100 www.HeavenHell.shop code: SHOP10

Metaphysical PROPERTIES: MAHOGANY OBSIDIAN is said to help us see our negative repeating patterns and situations that no longer serve us or are unhealthy. Excellent to help one FEEL energy.
This stone has a gentle, but fast acting, energy that is said to ground and protect its owner. A Root Chakra stone - very grounding, Protection during Psychic Work and astral travel, facilitates clairaudience, increases ones ability to feel energy, helps to ease loneliness and eases tension. Helps one make good decisions during challenging times. Brings courage, strength and confidence.