Encoded Starbrary Activation Quartz Bridge Imprint Crystal Astral Travel Unblock Meridians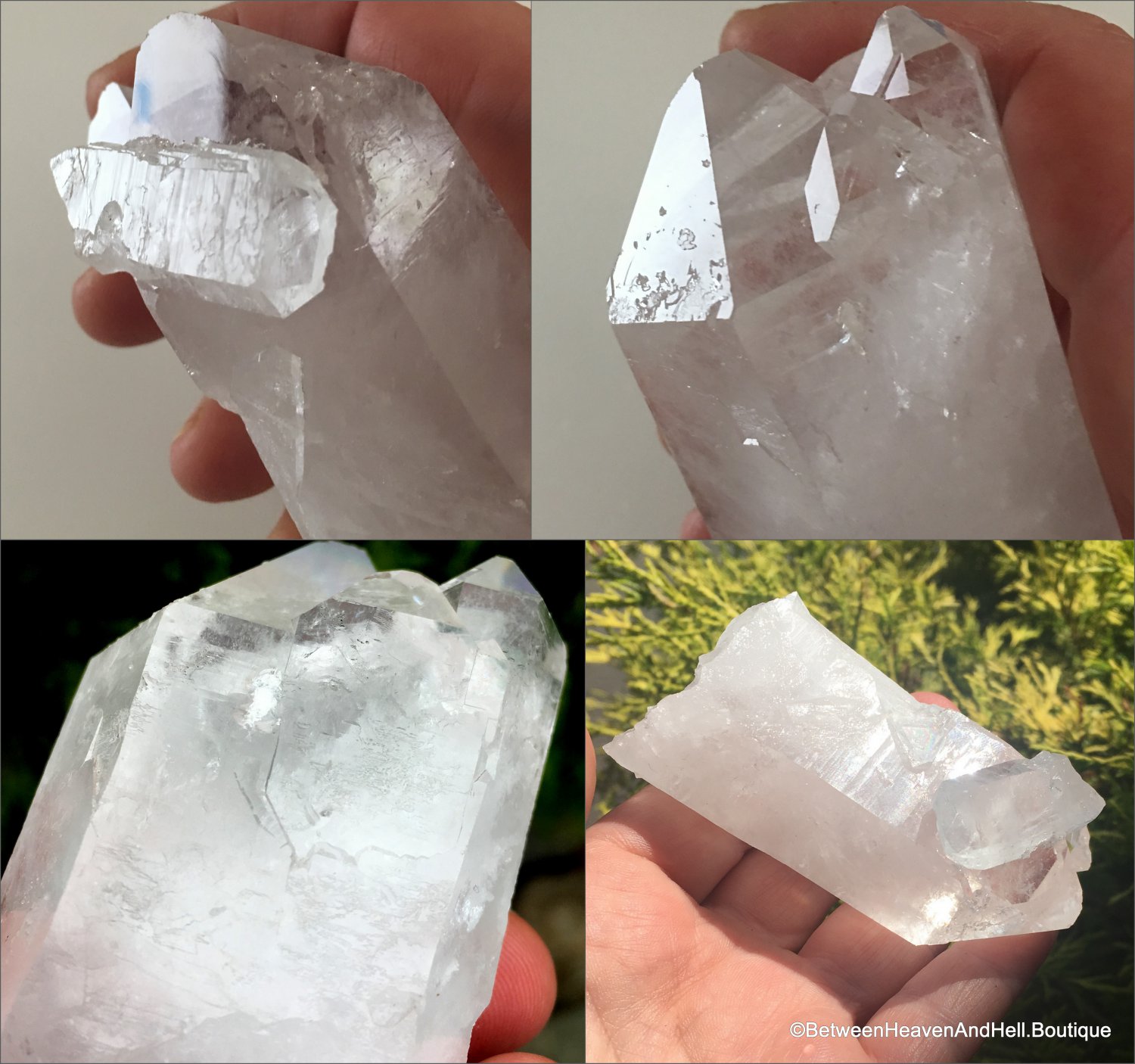 For more metaphysical crystals, crystal skulls, art, jewelry, gifts and 10%off $100 visit our main site www.BetweenHeavenandHell.Boutique use coupon SHOP10 . A beautiful natural, raw, inner child / bridge crystal with imprints, some old soul druzy barnacles and encoded starbrary markings. The points are water clear and there is a small Isis face. Metaphysically, bridge crystals are a bridge between worlds; used by shamans for journeying / astral travel; meditating with a bridge crystal brings spiritual growth. It is also ideal for healing and healers to remove energetic blocks. Starbrary quartz are encoded with ancient information from other star systems.

For more metaphysical tools, rare crystals, activated skulls, altar bowls, jewelry, art and decor visit our main site www.BetweenHeavenandHell.Boutique
WEIGHT: 199 grams
SIZE: 3.5" tall, 1.6" wide
#LR CAB #729


disclaimer- Alternative healing is meant to be used in harmony with, NOT in place of, professional medical treatment. ALWAYS consult a licensed medical doctor / physician regarding ALL health issues, or a licensed attorney / professional for legal issues, or an appropriate licensed professional for any other issues. * Our products are tools for Lightworkers, Crystal healers, Reiki practitioners and those on their Metaphysical &/or spiritual path . By purchasing this product you are stating you understand that : I/ We / This shop does not, in any way, imply OR guarantee any outcomes.