Antique Crowned Madonna and Child Statue Vintage Virgin Mary Sculpture Chalkware Catholic Statue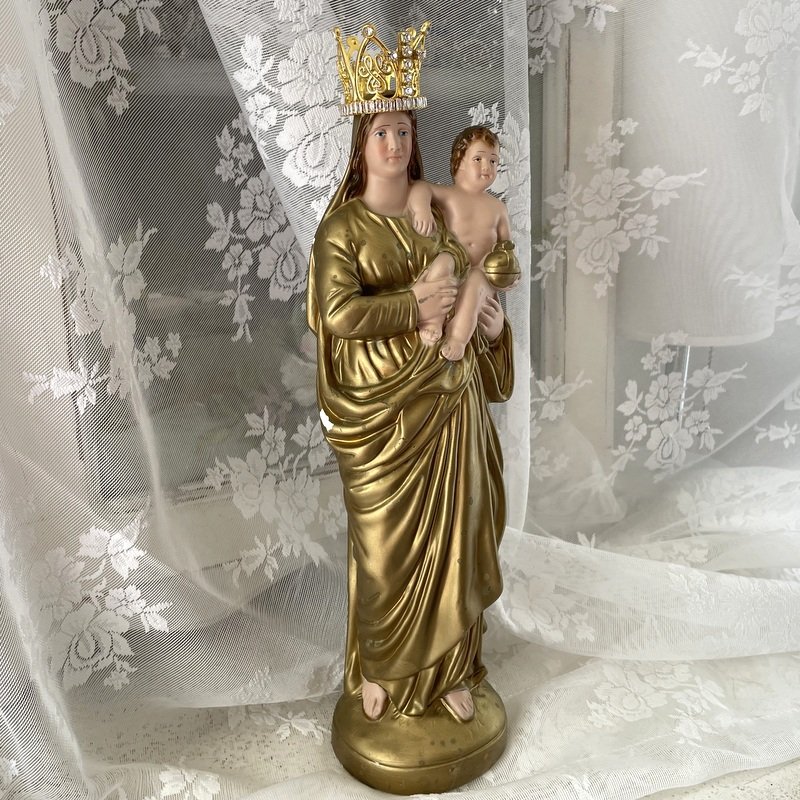 *For 7000 discounted finds visit our main site: www.LesMystique.com
Vintage crowned Madonna and Child Jesus Italian statue with antique gold robes with a lovely patina. She wears a handmade crown with rhinestone cross and baguette rhinestone band, crown is newer and is removable.

Approx. 13" tall entirely. Devotional Plaster / chalkware statue, made in Italy. There are a few minor chips as shown in pictures.
This peaceful statue is a testament to the detailed and loving artistry of the past.